Come see us at the CACEO Conference next week!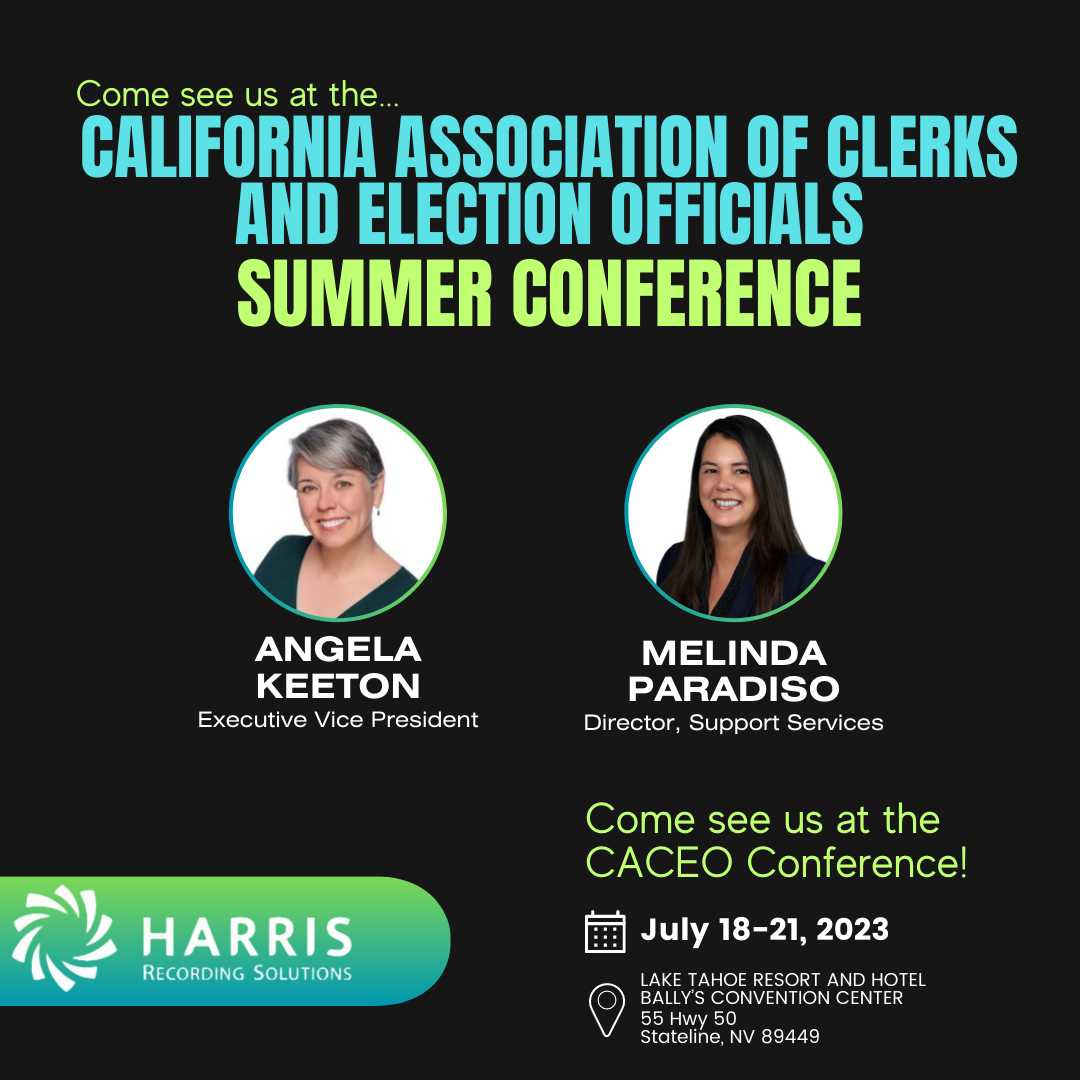 Date: July 18-21
Location: Lake Tahoe Resort Hotel / Bally's Convention Center
If you are attending the CACEO Conference, be sure to stop by our booth and say hello to Angela & Melinda!! They will be on hand to answer any questions you may have about our recording solutions and how we can help you achieve your goals.
#HarrisRecordingSolutions #CACEOConference #SeeYouThere #CuttingEdgeTechnology #Partnership #WeAreHarris
We look forward to seeing you there! 🙌✨