Ohio Recorders Association Conference November 13!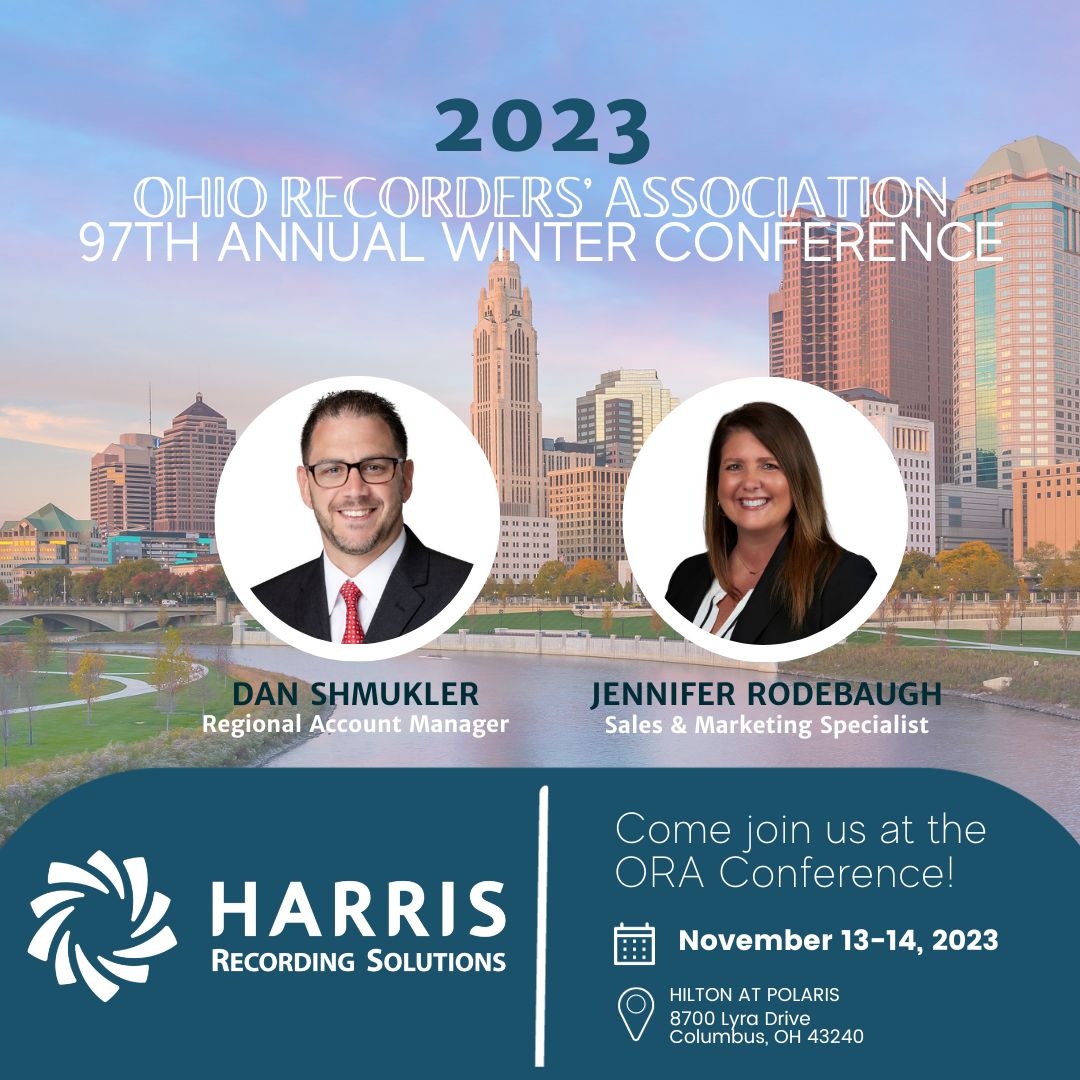 Harris Recording Solutions is excited to be attending the upcoming Ohio Recorders Association Conference next Monday!
🔹 November 13-14, 2023
🔹 Hilton at Polaris, Columbus, OH
If you are attending the ORA Conference, be sure to stop by our booth and say hello 👋 to Dan, & Jen!! They will be on hand to answer any questions you may have about our recording solutions and how we can help you achieve your goals.
Also, while you're there, don't forget to enter to win our giveaway! 🎉
We hope to see you there!
Contact Dan for more info! dshmukler@harriscomputer.com (610) 772-1982