We are excited to announce Angela Keeton as our new Executive Vice President!

Angela comes to us from Harris Govern, operating out of Allen – Texas; where she led the Client Services Team as Vice President to successfully provide excellent customer service for 10 years!
Angela first joined the Harris network through the True Automation transition in 2006.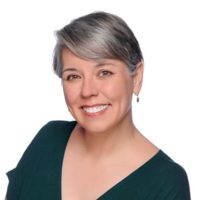 "My primary mission – build trust and drive innovation…"
By being trusted advisors, we strive to offer our customers reliable, innovative solutions to create efficiency in their office as well as transparency, convenience, and engagement with their constituents.
An Experienced Leader ready for Today's Challenges
Angela is a model of Harris' Core Values, and brings to the table proven experience in relationship building. An advocate for her Associates and Partners alike – Angela's passion lies in the development of systems that promote a quality customer experience.
In her services to Harris Govern Angela developed multiple partner outreach programs, Annual User Conventions and learning systems to strengthen Customer Retention; following a minimalist philosophy to accomplish more with less without sacrificing quality!
Prior to joining the Harris and True Automation businesses – Angela served for 6 Years in the Gregg County, TX Appraisal District as a Commercial Appraiser where she gained critical insight into the Real Estate market.
Angela's unique blend of Harris corporate expertise and public service experience will no doubt be a boon to our organization as we are actively expanding our Technology Teams (R&D, Tech Services) and the Executive Leadership team in the coming quarter.
More to come – stay tuned!
"As a former county government employee, I believe the best way to serve our customers and employees is to seek to understand their pain points and needs. Understanding this, allows us to focus on creating quality solutions that will empower you to succeed. I am passionate about this industry, the Harris Recording Solutions team, and you as my new partners."
– Angela Keeton – Executive Vice President
"We hope you will join us in welcoming Angela to the Team. We are excited about the toolkit she brings to the table as our Chief Executive and have faith that she will guide us forward as we address the challenges facing the Land Records Industry et Local Government at large today. Welcome Angela!"
– Ross A. D'Elia – VP, Business Operations
Harris Recording Solutions|(866) 278-4765