Franklin County, Washington Goes Live with Acclaim!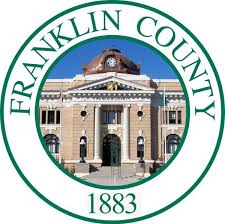 Harris Recording Solutions is very pleased to announce another successful go-live implementation of Acclaim in Franklin County, Washington.
Franklin County Auditor's Office and Harris Recording Solutions' partnership began in 2007 with the implementation of our legacy recording system, Oncore. Franklin County transitioned to Acclaim in August 2018, and they are now enjoying Acclaim's many new features and functionality. We are grateful to Auditor Matt Beaton and all of his amazingly talented staff, as they helped make this implementation a breeze! We look forward to many more years of our continued partnership with Franklin County.
"Special thank you to Michelle Wiedemann, she was amazing right from the get go. Always prompt, professional, and extremely patient with my constant questions. I believe it was because of her awesomeness that the switch from our old Oncore system to Acclaim was a smooth one."
Rania Burbach
Recording Clerk,
Franklin County Auditor, Washington