Hudson County Partners with HRS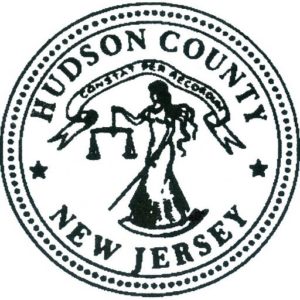 Hudson County NJ, Register of Deeds Partners with Harris Recording Solutions
Jersey City, New Jersey December 23, 2019 – The Hudson County Register's office, is now live with the Acclaim recording system. With this implementation, Hudson County and Harris Recording Solutions (HRS) made a giant leap into improving the county's records management process. The transition from their previous system to Acclaim was smooth, and Hudson County is now happily enjoying all of Acclaim's many new features and functionality.
The Acclaim recording system enables county staff to record and process documents with fewer touchpoints, which vastly improves their time to record, and release documents to the public. Additionally, it also improves the county's visibility into their fees, focusing on easing the entry of deed taxes specific to New Jersey.
"Our concerns going into this implementation were gone as soon as this project kicked off. The knowledge and experience that Harris Recording Solutions brought to this experience, coupled with their care and patience, ensured a seamless transition to Acclaim," Linda Hampton – Chief Clerk, Hudson County Register's Office.
HRS remains dedicated to delivering solutions that keep our clients at the forefront of process improvement, cost management, and revenue generation. "We are committed to providing the products clients need to carry out the recording responsibilities of their offices while providing an exceptional client service experience," explained R. Wayne Johnson – VP Sales and Marketing for Harris Recording Solutions.
"We are pleased beyond measure. Harris Recording Solutions has catapulted Hudson County into the 21st century. More importantly, we have a partner that we can build a future with. We thank the entire team for their tireless efforts during this project" Diane Coleman – Register of Deeds, Hudson County, NJ.
The county had a desire to leverage our innovative and cost-effective solution, and we are grateful to Ms. Diane Coleman and all of the talented and dedicated staff at the Hudson County Register's office for their efforts in ensuring a smooth and successful implementation. "As an organization we pride ourselves in developing strong partnerships by providing a diligent focus on the customer experience. Hudson County's successful implementation gives us confidence in the mutual-success we share in the years to come. We are excited to welcome Hudson County to the Harris Family." expressed Amir Haghighi – Executive Vice President for Harris Recording Solutions.
Hudson County joins other jurisdictions who have recently implemented Acclaim, such as Pinal, Arizona and DeSoto, Mississippi as well as longtime HRS counties- Clark County, Nevada, and Broward County, Florida.
For more information, please contact R. Wayne Johnson at 404-895-4561 or wayne.johnson@harriscomputer.com.
________________
About Harris Recording Solutions:
Harris Recording Solutions provides a full suite of revolutionary software for County Clerks, County Recorders, and County and Municipal Courts. These software solutions allow our customers to automate the recording process, delivering significant reductions in document handling/processing times. Time and again, we have provided our customers' tangible cost savings and revenue generation capabilities. We remain dedicated to delivering technology solutions that keep our clients at the forefront of process improvement, cost management, revenue generation, and customer satisfaction.
Harris Recording Solutions is a is a division of Harris Computer Corporation and its parent company, Constellation Software, which serves over 125,000 customers in over 100 countries relying on its innovative public and private sector software solutions. For more information, visit www.harrisrecordingsolutions.com.